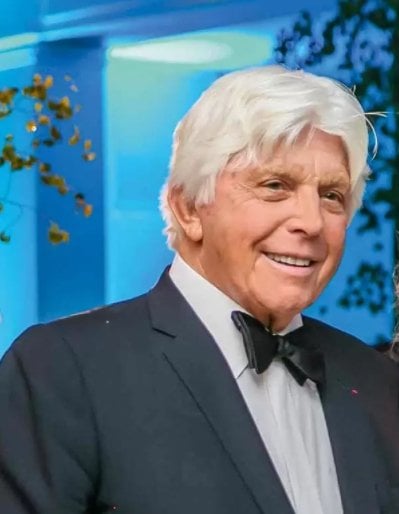 Robert Warren Miller is not your ordinary billionaire. This is because he has a daughter that is a princess. Robert has 3 daughters in total, who are collectively known as "the Miller Sisters".
Who is this "Rober Miller" though? Originally born in Massachusetts, he is a British sailing champion. He is known for his businesses & companies Duty Free Shoppers, and Search Investment Group Ltd.
The first sister on the list is Pia Getty. She's not a princess, but that doesn't mean that she isn't special. She is an American filmaker based in New York. Pia married Christopher Ronald Getty, a member of the Getty family through his grandfather Jean Paul Getty, who was once the richest man in the world through the family buisness Getty Oil. She is a spokesperson for the brand Sephora, and is frequently featured in Vouge, Vanity Fair, and other magazines. Her daughter Isabel, is an artist and lead singer of London rock band Jean Marlow.
Alexandra von Fürstenberg is a Hong Kong furniture designer based in Los Angeles, and the youngest daugter of Miller. She married Prince Alexander von Fürstenberg in 1995, though they are now divorced. Her daughter Princess Talita Natasha von Fürstenberg is a fashion designer and through her father is a member of the noble German Fürstenberg family and Italian Agnelli family. Talita's great grandfather Edoardo Agnelli was the founder of the Fiat automobile company, and she has interned for Teen Vouge and Hillary Clinton's presidential campaign, as well as being featured in Teen Vouge and Vanity Fair.
The final sister on this list is Marie-Chantal, Crown Princess of Greece, who was born in London. Her godmother is Princess Donatella Missikoff of Ossetia. Marie-Chantal is not only a Greek princess, but a Danish princess as well as the thrones of Greece and Denmark are closely related (All the European thrones are closely related but the Greek/Denmark ones are even more so). Marie-Chantal gained her titles through her mariage to Pavlos, Crown Prince of Greece.
This took me a long time to write, so I'd appreciate it if you like the post and follow me. If you can, I'd appreciate it even more if you join my discord server!
---
Wikipedia Contributors. Wikipedia, The Free Encyclopedia. Wikipedia, The Free Encyclopedia, 25 May. 2022. Web. 17 Jun. 2022.